Description
So, you've been turned into an animal:
Not to worry! Regardless of a curse, spell, mis-worded wish, science experiment-gone-wrong (or right!), or any other number of magical or scientific causes: why not at least celebrate your sudden (and potentially long-lasting) transformation with a commemorative badge?  
Whether you're a donkey, duck, fox, skunk, rat, badger, lion, Pokemon, or a variety of other critter big or small — we have you covered! Every one of our badges comes marked with what you've become on the front, while some of your new vocalizations adorn the back!
Each "Lousy" Badge is double-sided, printed on 65lbs card stock, and laminated. Each badge also includes a lanyard and clip for easy wearing around whatever size neck you ended up with!
Don't see the species you want? Fret not! Just select "Other" from the menu & type in what critter/creature/etc you are! (or would like to be!)
We'll be updating the page as more critters & creatures are designed! If you have an idea that requires a different format, feel free to reach out to That Isle Beav' to discuss details!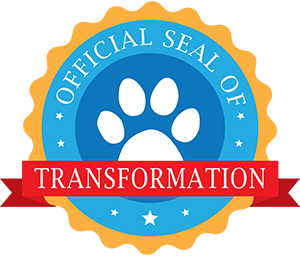 Certified by the Department of Transformation / Sponsored by TransformNation
Thank you for your interest in the official Transformation License brought to you by the Department of Transformation, That Isle Beav', Beaverworks, and TransformNation!
Please, if you have any questions about the badge design, shipping, or anything else, feel free to email or reach out on social media! *