Description
Introducing the original Transformation License!
Designed for TF fans! Show off your favorite aspects of transformation media to your furry / TF pals with this handy badge! Also serves as a great piece of identification if you suddenly shift species! …just be sure to have it on you in an paw/wing/hoof-friendly wallet! 
Showcase your favorite species to become (or turn others into), your favorite triggers, or ways to do it– and personalize it further with custom "security holograms" and "stamps"!  Also, let other furries know that you do art, writing, photography, fursuiting, or anything else with a tag and a custom QR code to link to your favorite social media site, personal website, or art gallery!
* Upload any picture you'd like for the ID Picture! Mid-TF, Post-TF, Non-TF; Anthro, Feral, or Human!
* List your favorite triggers, species, and other transformations you like for easy commissioning or trading!
* Use custom "Stamps" and "Tags" to show off special things you enjoy in the fandom, hobbies, or other things!
* Highlight some of your favorite species through the "Security Holograms" on the front and back!
* A QR Code for people to follow you on an art website, social media page, or other destination!
Not quite sure what you want design-wise? Here are a few explanations of the optional design elements to help out! If you have any further questions, feel free to email me or reach out via social media! *
Every Transformation License comes designed with several "security holograms" on the front and back! These "holograms" are faded animal/Pokemon background designs that help make your badge yours! Feel free to pick up to 8 species–animals, Pokemon, or any other critter you like! These are a bit faded in the design as to not conflict with the text, but they will be visible!
Note: I may add in 'holograms' from your Favorite Species choices to help the design if needed!
Alligator     Beaver     Braviary     Bear     Bull     Camel     Cat     Chocobo     Cobra     Cow     Coyote     Deer     Delphox     Dog     Dolphin     Donkey     Dragon     Duck     Eagle     Eevee     Elephant     Espeon     Fennec     Ferret     Flareon     Frog     Giraffe     Glaceon     Golden Retriever     Goodra     Gryphon     Hawk     Hippo     Horse     Hyena     Inflatable Gryphon     Jolteon     Kangaroo     Kitsune     Leafeon     Linoone     Lion     Lucario     Lycanroc     Macaw     Malamute     Mew     Mewtwo     Mightyena     Monkey     Orca     Otter     Pangolin     Panther     Pikachu      Pinata     Pig     Rabbit     Rat     Red Fox     Rhino     Scorpion     Sheep     Skunk     Snake     Snow Leopard     Tiger     Toucan     Triceratops     Umbreon     Vaporeon     Werewolf     Wolf     Yooka     Zoroark
With every Transformation License, you have the choice of adding up to 3 "stamps" to the front to highlight some aspect of transformation, the furry fandom, or other hobbies that you enjoy! Whether you'd like to show folks that you're a huge fan of feral TFs, shiba inus, werewolves, magic & science triggers; or if you're an art creator, photographer, fursuiter, dancer, or more! — the choice is yours with custom "stamps"!
These are tailored to whatever you wish to convey; just be concise when writing so it'll fit! If you're looking for inspiration, feel free to take a look below at a list of what others have used! (If you'd like any of those as well, feel free to use them!)
Note: I may add in one or two 'holograms' from your Favorite Species choices to help the design if needed!
Adventurer,   Anthro + Feral,   Anthro Muscle,   Artist & Writer,   Artwork Commissioner,   Artwork Creator,   Aura!,   Avian Alliance,   Busy Beaver,   Certified Deer,   Certified Ferret,   Certified Otter,   Certified Snow Leopard,   Clothing Destroyer,   Clumsy Paws,   Cute,   Donkey,   Dragon Fan,   Drunk as a Skunk,   Eager Volunteer,   Eevee Fan,   Football Fanatic,   Friends,   Frisky Fox,   Full Feral,   Fursuiter,   Gamer,   Hooved Animal,   Horse of Coruse,   Horse Famous (Brony Artist),   Lucario Fan,   Mage,   Magic!,   Magic & Science,   Math is Fun,   Military Cadet,   Pet,   Photomanipulation,   PI (Pleasure Island) VIP,   Pokemon,   Potion Master,   (Ordained) Shaman,   Shapeshifter,   Shiba Inu Fan,   Sneaky Rat,   Squeak,   Tail Wagging Hazard,   Tarot User,   TF Fan,   TF Hypnotism,   TF Scientist,   TF+TG,   Udder Fan,   Unique Species,   Web Comic Creator,   Werewolf Fanatic,   Writer
The 'badge animal' of a Transformation License is the small animal silhouette on the upper-right corner of the front of the badge. This animal can be whatever you choose; from your favorite species list, or any other you like! Don't see the one you want? Don't worry– much like the other stamps, holograms, and tags, these are custom made! Feel free to put in whatever animal, Pokemon, or other critter you choose into the field and I'll make it work as best I can!
Note: These will only be silhouettes, so some detail may not translate.
* : This is a required field.
Similar to the stamps on the front of the Transformation License, "tags" are  single sort of defining feature about you, your involvement in the TF/furry fandom, or your favorite sort of hobby/profession! Let folks know that you're a digital/traditional artist; a fursuiter; photographer; video game streamer; or whatever else you like! These have a special spot on the back of the badge in the top-right corner, and are completely optional– so no worries if you'd only like the stamps on the front!
Alternatively, if you'd rather replace your "tag" with a customized warning message about your likelihood of being transformed (or transforming others), then just select which you'd like on the form above!
Digital Artist,   Drinking,   Fursuiter,   Photographer,   Photomanipulation,   Pooltoy,    Streamer,   Traditional & Digital Artist,   Transformation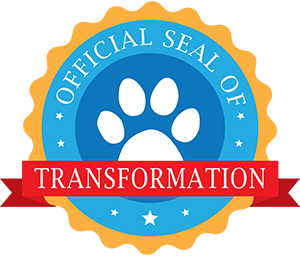 Certified by the Department of Transformation / Sponsored by TransformNation
Thank you for your interest in the official Transformation License brought to you by the Department of Transformation, That Isle Beav', Beaverworks, and TransformNation!
Please, if you have any questions about the badge design, shipping, or anything else, feel free to email or reach out on social media! *